Willow Dental Care Langley
About Your Langley Dentist
New Patients Welcome
About Us
If you are looking for compassionate dental care in the Langley region, Willow Dental Care has you covered with a full suite of dental services, experienced dental professionals, flexible hours to suit your schedule and plenty of parking at our convenient Willowbrook Shopping Centre location. We proudly serve patients in English, Farsi, Hindi, Punjabi, and Vietnamese, so be sure to let our friendly receptionists know your preferred language on your next visit.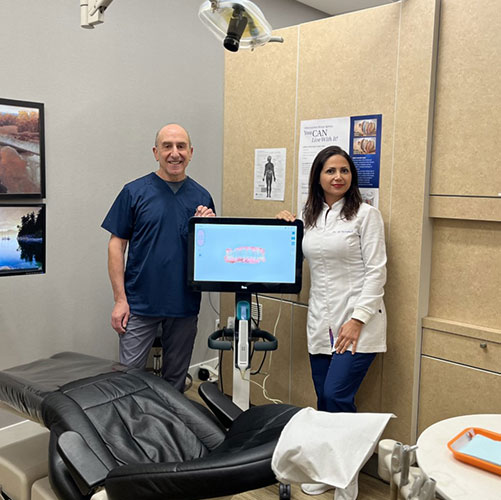 Meet Our Team
Meet Your Langley Dental Team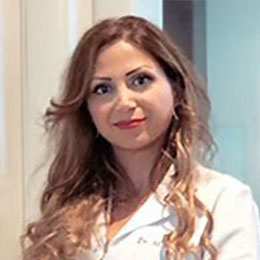 Dr. Mitra Motamedi
General Dentist
Dr. Mitra Motamedi earned her certificate from the National Dental Examination Board of Canada in 2013. Prior to that, she graduated with a Doctor of Dental Surgery (DDS) degree from Azad Dental University of Tehran in 2002. Dr. Motamedi is an active member of the College of Dental Surgeons of BC and the BC Dental Association. She continues to expand her skill set by taking continuing education training in root canal treatment and cosmetic dentistry. She also takes the initiative to stay current with all the latest technology that dentistry offers, in order to achieve patient comfort and provide premium quality dental care. When she is not busy at work, she enjoys spending time with her family, running, hiking and listening to music.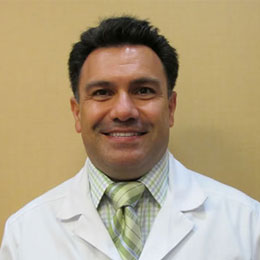 Dr. Daryoush Maleki
General Dentist
Dr. Daryoush Maleki, General Dentist, obtained his Doctorate of Dental Medicine (D.M.D.) from McGill University in 2005. Following graduation, he moved from Montreal to Ottawa where he practiced general dentistry at Carleton University Dental Clinic for three years. During this time he honed his skills in performing Oral Surgeries, particularly the extraction of impacted wisdom teeth. In addition, he also performs most other dental procedures such as Orthodontics, Endodontics, Cosmetic Dentistry (bonding, veneers, crowns and bridge work), Implants. He moved to British Columbia in 2008 to be closer to his family and has been practicing in the greater Vancouver and Fraser Valley area since.
As a strong believer in the importance of continuing education, he continuously participates in numerous seminars and study clubs; such as the Pacific Implant Institute study club, Rondeau seminars (orthodontics for general practitioners) and Ickert Teaching Centre for placing and restoring Implants. Although Dr. Maleki enjoys all aspects of dentistry, he is particularly interested in the areas of Implant and Cosmetic Dentistry, Orthodontics and Surgery. Currently, he is also a part time clinical instructor at the Faculty of Dentistry at University of British Columbia in Vancouver. Dr. Maleki is equally a firm believer in patient education.
Dr. Maleki believes that the best treatment plans are those in which the patient is involved in the decision making process. As such, he strives to inform his patients of the treatment options available and to help them determine what treatment option is the best for them. He believes in creating an environment that is both professional and comfortable. Dr. Maleki prides himself on meeting and going above his patients expectations and to provide them with quality care, a healthy and beautiful smile and pleasant experience.
When not practicing dentistry, Dr. Maleki spending time with his family and enjoys watching his young son grow.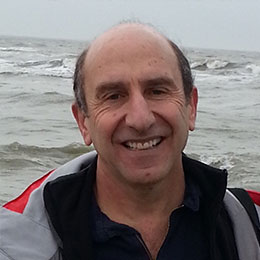 Dr. Rodney Shainbom
General Dentist
Dr. Rodney Shainbom, General Dentist, graduated with his dental degree from the University of Witwatersrand and operated his own private practice in Johannesburg, South Africa for 15 years, before immigrating to Canada in 1996. After working as an associate, he opened his own private practice in 2001 in West Vancouver, BC, and just sold that clinic due to his relocation close to the border. Due to the impeccable standard of training he acquired at "Wits," Dr. Shainbom is proficient at all areas of general dentistry, including exams, restorations, endodontics, extractions and surgery. Specifically, he greatly enjoys the process of helping a patient achieve their goals for their dental health and their aesthetic appearance.
Dr. Shainbom's training and experience has made him adept at fashioning crowns and veneers, as well as in completing grafting and other forms of surgery necessary to maintain functioning, comfort, beauty and enjoyment of one's smile.
Dr. Shainbom believes that dentistry is a scientific art, where each person's situation presents challenges and rewards that he is eager to address and to resolve, all with the patient's full knowledge, input and guidance. Dr. Shainbom also continues his dental education in Canada and in the U.S., learning new skills and mastering innovations that improve patients' outcomes and their dental care experience.
In his spare time, Dr. Shainbom enjoys outdoor activities with his wife, Vermeda, and with their animals, Zevi and Bob, as well as creative pursuits, such as painting, drawing and woodworking.
Services Offered:
Endodontics
Extractions, including impacted wisdom teeth
Aesthetic restorations, including crowns, veneers, and tooth realignment via MTM
Gum and bone grafting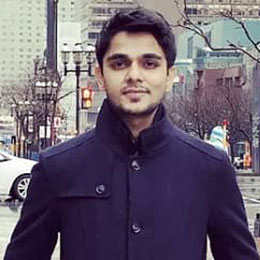 Dr. Kunal Sadhwani
General Dentist
Dr. Kunal Sadhwani was born and raised in India. He obtained his Bachelor of Dental Surgery (B.D.S.) degree in India in 2013. After that, he decided to move to Canada and obtained a Diploma in Dental Hygiene (Dip D.H.) from Confederation College in Thunder Bay, Ontario, in 2015.
He worked as a dental hygienist in Saskatchewan and simultaneously cleared his dental licensing exams in 2018, conducted by the NDEB, to be eligible to practice dentistry in Canada. He practiced dentistry in Saskatchewan and moved to BC in 2020, and started practicing at Whitehouse dental in July 2020 as an associate dentist.
He loves practicing all aspects of dentistry and is proficient at restorations, root canals, extractions and firmly believes oral health is the key to overall health. He takes his time to build rapport with his patients and understands that some patients have a fear of going to the dentists, and tries to educate patients before performing any procedures.
He takes continuing education to stay updated with his dental knowledge. He speaks English, Hindi and Gujarati fluently. When he is away from dentistry, he enjoys travelling and cooking and spends most of his time with his wife and their two cats.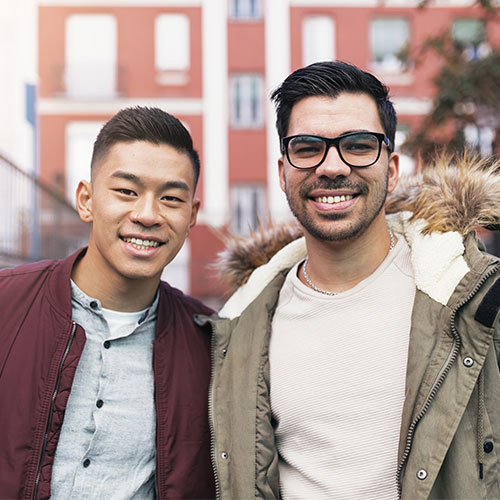 Do you prefer to speak another language other than English? We offer dental appointments in Farsi, Hindi, Punjabi, and Vietnamese. Just let us know what you prefer when you book with us.
Fees & Insurance
Our Fees & Insurance Options
We direct bill insurance and offer affordable fees based on the BCDA fee guide.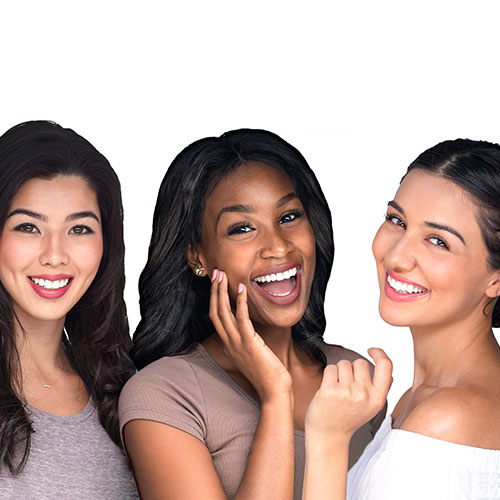 New Patients Welcome
Take Care Of Your Oral Health & Book Your Dental Hygiene Appointment Today