Willow Dental Care Langley
Home of Sedation and Family Dentistry
New Patients Welcome
Welcome To Willow Dental Care Langley
At Willow Dental Care Langley, your comfort comes first. Our warm and inviting dental clinic is designed to make you feel calm and at ease from the moment you walk through our doors until that final wave goodbye on your way out. Our Langley dentists offer comprehensive dental care for patients of all ages, so no matter what brings you in, we hope that you will bring the whole family back. We want you and your loved ones to experience our compassionate dental care, whether it is during a routine dental visit, an Invisalign consultation, or a restorative dental procedure.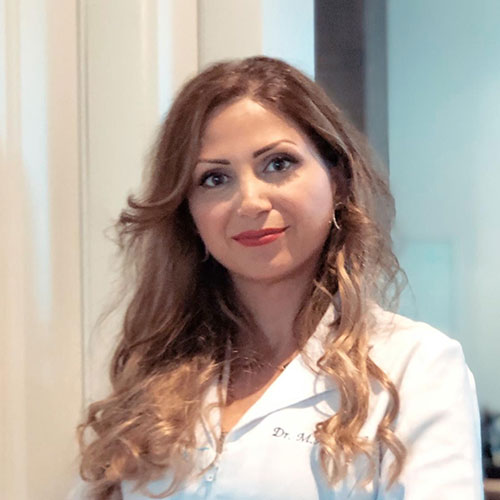 Convenient Location
We are located inside Willowbrook Mall

Patient focused team
Our clinic has caring, patient focussed team

Dental Technology
We use digital dental technology
Our Services
General, Sedation & Cosmetic Dentistry
A healthy smile starts with strong oral and dental hygiene! At Willow Dental Care, we are committed to keeping your teeth and gums in tip-top shape with the help of preventative dental care. General dentistry encompasses all oral healthcare services, from new patient exams and dental hygiene appointments to oral cancer screenings and root canal therapy. Consider general dentistry your first line of defence against stubborn plaque, harmful bacteria, and serious oral infections. Our dentists are on the front lines when it comes to protecting your pearly whites. 
Your confidence means the world to us, which is why our Langley dental team is equipped with all the knowledge and tools to enhance the natural beauty of your smile with non-invasive cosmetic dental treatments. Refine the shape of your teeth with dental crowns, shine bright with professional teeth whitening, or revitalize your smile with porcelain veneers. If you are unsatisfied with the shape, colour, or size of your teeth, your dentist will discuss your options with you and determine which cosmetic dental treatment is best suited for your smile.  
Meet Our Team
Meet Our Langley Dental Team
If you are looking for compassionate dental care in the Langley region, Willow Dental Care has you covered with a full suite of dental services, experienced dental professionals, flexible hours to suit your schedule and plenty of parking at our convenient Willowbrook Shopping Centre location. We proudly serve patients in English, Farsi, Hindi, Punjabi, and Vietnamese, so be sure to let our friendly receptionists know your preferred language on your next visit.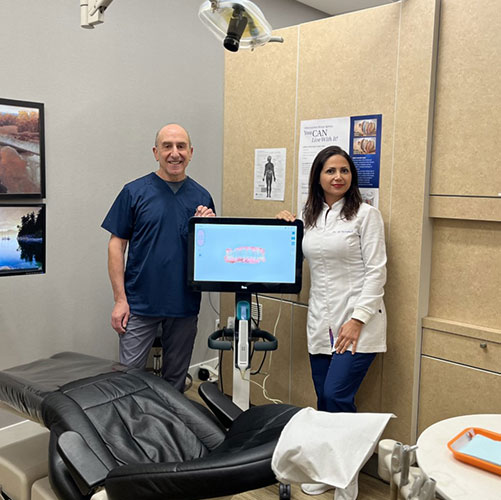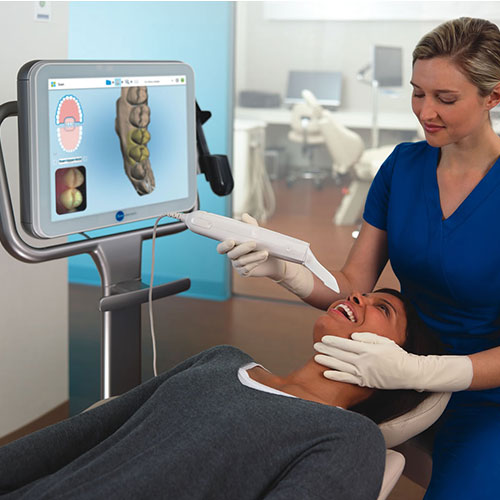 Dental Technology
iTero Scanner
Taking dental impressions for restorative dentistry and orthodontic treatments has never been easier thanks to the revolutionary iTero scanner. Primarily used to create digital dental impressions for orthodontics like Invisalign clear aligner therapy, the iTero scanner creates a 3D model of your teeth and gums so your dentist can create a treatment plan based on the current state of your mouth.
Our Office Location
Conveniently Located In Willowbrook Shopping Centre
Willow Dental Care is purposefully located in Langley's own Willowbrook Shopping Centre, which is perfect for patients who appreciate having all of their most-loved amenities in one convenient spot. Parents can get some shopping done while their kiddos are taken care of by our pediatric dentists, the whole family can grab a bite to eat while mom gets fitted for Invisalign, and everyone can enjoy some retail therapy after their dental hygiene appointments! Take advantage of ample parking spaces and convenient hours at Willow Dental Care Langley.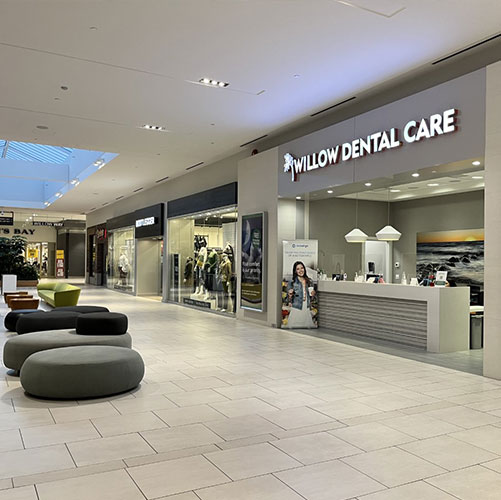 Please note that the reviews link shown will take you to an independent third-party website not endorsed by or affiliated with our dental practice.
New Patients Welcome
Take Care Of Your Oral Health & Book Your Dental Hygiene Appointment Today